Community Events
Logansport Great Banquet
Based on the parable in Luke 14:15-23, the Great Banquet is a wonderful time to ecumenical fellowship with Christians from North Central Indiana. The Great Banquet has both Men's and Women's weekends that take place in the Spring and Fall. For more information, visit The Logansport Great Banquet homepage.
Race for Grace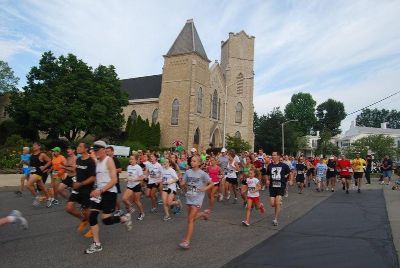 Calvary's 5K Race for Grace was started by our former pas, Rev. Doug Mankell and was designed to satisfy both competitive runners as well as those out for fun exercise.
Donations raised will support the Logansport Great Banquet ministry. Volunteers are needed for administration, publicity, and of course… to Race for Grace!
Click here for dates, cost, and more Race for Grace information.