May 26, 2021 - Forgotten
"I am set apart with the dead, like the slain who lie in the grave, who you remember no more, who are cut off from your care." (Psalm 88:5)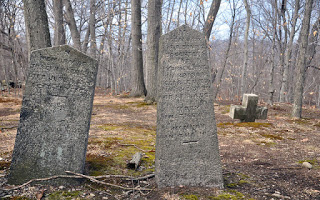 I was out to visit my dad's grave not too long ago. Quite frankly, I couldn't remember where it was. It had been twenty years of not being home. I knew the section but too many new dead people had arrived to take up their stone residence. Found it. Remembered. Not just the location but my dad and my grandparents and my aunts and uncles and neighbors and friends. All gone. All having left this world for destinations only known for certain to themselves and God. Somber. Reflective. Quiet. Peaceful. Hopeful. Rest.
I've often wondered why they put benches in cemeteries. I am certain that it is for reflection, but I think it reminds the living of how tired they are and tired of this life. To sit is an exercise in envy. Lord Jesus come quickly!
But then I scan some of the headstones that are sinking into the ground, that have lost the legibility of life, of death, of whose spouse was who, or what child this belonged to in its short earthly existence. This was someone. This was a family remembrance destination at one time much like what I was doing on that day. Keeping alive a person, celebrating a life, if only in my heart and mind. A story or two popped out. "I remember when..." And suddenly the person, the stone became alive. It was still cold but yet warmth came from it.
Several of those old white stones, worn by weather, forgotten by time, are the resting places of Civil War sons who never walked over their own thresholds again. World War I and II, Korean and Vietnam men and women whose remains have never been found. An empty box lies beneath their marker. Gone but not forgotten. A flag will be placed in their honor this weekend.
So...while we are out grilling the brats, burning the dogs, flipping the burgers, laughing with friends and family this weekend, can I encourage you to perhaps be quiet for just a moment and go for a walk among the dead? Rest. Say out loud a name, a date. You may not even know the person. But to do so is to remember their life and their sacrificial death.
Have a memorable Memorial Day.