July 28, 2021 - Behind the Scenes
"But one thing I do: Forgetting what is behind and straining toward what is ahead. I press on toward the goal to win the prize for which God has called me heavenward in Christ Jesus." (Philippians 3:13b-14)
"May the Lord show mercy to the household of Onesiphorus, because he often refreshed me and was not ashamed of my chains. On the contrary, when he was in Rome, he searched hard for me until he found me...You know very well in how many ways he helped me in Ephesus." (2 Timothy 1:15)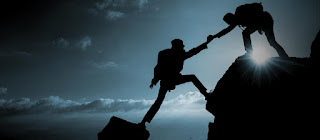 I have been watching a little of the Olympics in Tokyo the last few days. I have been especially interested in the back stories of many of the athletes. Some from notable universities with major sport complexes. Others from unheard of cities who practiced in ponds, back roads, barns, and anywhere that would improve their skills. But they all had one thing in common: support. Mom's and dad's willing to sacrifice. Siblings willing to be second. Highschool gym teachers that pushed and college coaches that saw "something" in a person. Fellow athletes willing to share moments, struggles, advice, or simply, companionship on this short journey. These athletes did not get there on their own.
I was reminded of a few things this week. First, I was reminded of the privilege that I had to pray for our youngest daughter's commencement service at Western Michigan University. I prayed and gave thanks for all the sacrifice that parents and siblings made so that that student could attend university and perhaps have a better life. Hopefully, paying it forward. They didn't do it alone.
I thought of a phone call with a brother in Christ Sunday afternoon who reminded me that although a previous ministry that I was involved in was incredibly difficult most of the time, that God, in His grace and mercy, provided deep and abiding friendships to sustain us and get us through that time. So true. We didn't do it alone.
I thought about this as the Olympic commentators were interviewing family members here back in the states at three o'clock in the morning. Very little sleep because of the time change. Wow.
Still supporting. Still sacrificing. Still Covid restricted. Yet never alone.
I was reminded of the words of the Apostle Paul to the Romans when he said, "None of us lives to himself alone and none of us dies to himself alone." (Romans 14:7) We need each other and we ultimately belong to the Lord.
None of us find success alone.