January 26, 2022 - Spared
"The righteous perish and on one ponders it in his heart; devout men are taken away, and no one understands that the righteous are taken away to be spared from evil. Those who walk uprightly enter into peace; they find rest as they lie in death." (Isaiah 57:1-2).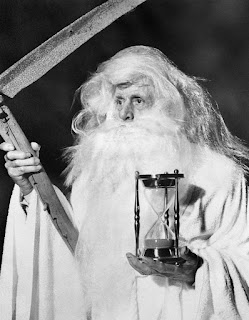 I've been to three funerals in that last five days. Deb's Uncle Bill (77), my brother-in-law, Larry (57), and a dear church member, Brother John G. (82). Two of them I officiated.
I'm afraid to acknowledge this but I'm just tired. I'm not overwhelmed with grief. I'm not angry. I'm just tired. A bit envious. And expecting a lot more of those departures this year. Tis the season of aging parents, aunts and uncles, church family members, and the ravages of Covid related maladies.
I think of the dear pastor in Ireland years gone by that buried ten people a day for months because of Typhus. Doing his duty. Tired. Thinking of those who have been spared of life. Broken and yet calloused. Succumbing. Spared himself. My spirit is being prepared. Strengthened.
Death is a theological conundrum. It wasn't the original plan of God. We were meant to live forever in perfect fellowship in a perfect environment. We screwed that up and death entered. All for a fig or an olive (depending on the source). Healthy snacking is the source of all evil. Death is bad. Death is a curse. Or is it?
When I was young, I didn't want to die. But then again, I didn't think about it. I could have easily fallen out of the apple tree in the backyard or drowned in the ditch, bitten by a water moccasin, suffocated in the silage silo or been crushed by a hundred bales of hay. But who thinks about death when adrenalin makes you feel so alive? I was young. The little girl a few miles away died of leukemia. But I didn't know her so...off of the roof we go. Nothing broken but the wind knocked out of me.
I'll be sixty this year. I am no longer climbing apple trees, playing in the ditch, enjoying the sweet smell of silage in the silo on the farm or making forts with sixty-five-pound hay bales. I am no longer jumping off roofs or anything over a foot tall. Lacing up my shoes is now considered a risk hazard. I up my insurance temporarily when I know I'm going to have to shovel snow or when the kids want to go roller skating. I'm seriously thinking about gutter guards because the thought of hanging on to a leaf blower looking over at a twenty-foot drop to the lawn below is causing me anxiety.
At some point my mortality caught up with me. But what I have learned is that life is a continuum of readiness. When your young you're supposed to be ready to die but you really don't expect to. When your middle-aged your supposed to be ready to die but you can't afford to. When you start to hit that last turn on the track (whatever age that might be) you're supposed to be ready to die and...I'm not sure how to end this one. Perhaps a wiser person than me has the answer. But I think it has to do with your readiness and your expectation to.
Isaiah the prophet said that death...is a friend. Death is a gift. Death spares you from the evil one. I had a number of people who died just prior to the Pandemic. The most common sentiment by their surviving spouse: "I'm glad they weren't here to see this" or "I'm glad they weren't here to suffer through this." Death. Gift. Friend. "Where is Thy victory? Where is Thy sting?"
I've lived a good life. Regrets? Always. Blessed? More than I deserve. Work to do? Yep. Plenty of it. Eyes on the prize. Too many people to reach for Jesus. Too many believers to be shored up in the Word. Holding me? Preventing me? Not one bit. Ready. For the Uptaker not the Undertaker. But my thoughts are on things above not on things below. I'm ready to go.
Psalm 73 is one of my favorites. "Whom have I in heaven but you? And earth has nothing I desire beside you. My flesh and my heart may fail, but God is the strength of my heart and my portion forever."
Ready but with my hands to the plow. It's just the patties from the back end of the oxen that I'm looking to be done with.
Go climb a tree and for goodness sake, eat something unhealthy.