Dec. 23, 2020 - December Disappointments

"In those days Caesar Augustus issued a decree that a census should be taken of the entire Roman world...And everyone went to his own home town to register." (Luke 2:1 and 3)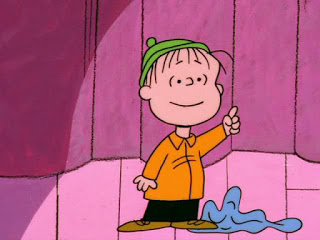 Christmas time is a time of extremes: overjoyed or depressed. It's often a hardship - like a nine month pregnant woman having to make a three day trip down south on a donkey.
I thinks its the hype, to be honest. It's the expectation that this is the "most wonderful time of the year." "It's the hap-happiest season of all. With those holiday greetings and gay happy meetings when friends come to call. It's the hap-happiest season of all."
Yeah...not gonna happen this year. And if it does...social distancing and a mask required. Better yet let's just Zoom it. I'll buy a pumpkin pie scented candle and spill some gravy on my shirt and it will be just like I'm there.
"They'll be parties for hosting, marshmallows for toasting, caroling out in the snow. They'll be scary ghost stories and tales of the glory of Christmas' long, long ago."
Nope. No parties. Marshmallows...okay, we can do that over the stove (rats...we just bought an electric cooktop - I guess we'll be searching for a large candle). Caroling. Nope. No singing this year. Scary stories...my favorite..."A Christmas Carol" by Charles Dickens. Hmmm...I think I found part of the problem. It's those "tales of the glory of Christmas' long, long ago."
Childhood memories make everything perfect don't they? They weren't of course. But we didn't focus on the hardships, the lack of things at times. We focused on the joy of being together as a family. Even though our Christmas morning was cut short by heading out to an aunt and uncles' house for lunch or to a grandmother's upstairs apartment for supper. They were good memories. Grandparents. Aunt's and Uncles. Cousins. Boyfriends and girlfriends. Sad to say...I'm at the age where many of those have left this world. They are found in old polaroid photos surrounded by people you search the recesses of your mind to remember.
Not everyone has those memories. In fact, many have family memories at Christmas they would rather bury and never remember. Like getting those red, green and white flared 1970's bell bottoms with the accompanied white belt. You could always count on clothes for Christmas.
At least I received a gift. At least I had a tree. At least I had a loving family. At least I had a warm home to celebrate within. Thankful. Not everyone has those gifts.
The problem that I find is that I want those times again. I want to be seven or eight again - to see "Rudolph" or "A Charlie Brown Christmas" with childlike eyes...with my sisters. To recall those "tales of glory of Christmas' so long ago." But alas, as Thomas Wolfe wrote, "You can't go back home again to your family...back home to your childhood...back home again to a young man's glory and fame...back home to places in the country, back home to the old forms and systems which once seemed everlasting, but which are changing all the time...back home to the escapes of Time and Memory." And that's okay. New memories are in the wings.
I think what this year has done is stripped away the glitter and noise and has allowed us to remember the true meaning of Christmas. It is the most wonderful time of the year.
In the words of Linus, "The Angel of the Lord shown round about them, and they were terrified. But the angel said, 'Fear not! I bring you news of great joy that will be for all people. Today in the town of David a Savior has been born to you; he is Christ the Lord. This will be a sign to you: You shall find the baby wrapped in swaddling clothes and lying in the manger.' Suddenly a great company of the heavenly host appeared with the angel, praising God and saying, 'Glory to God in the highest, and on earth peace to men on whom his favor rests.'"
Merry Christmas! And choose to make it a most wonderful time of the year.